ABOUT US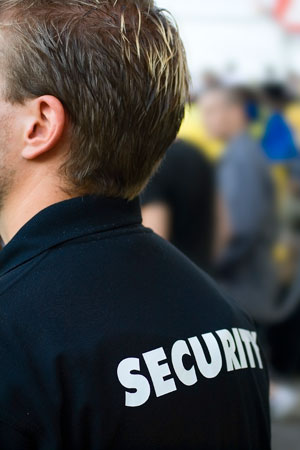 ARRIVA Best Security Is base in Richardson Texas With office in Beverly Hills California Orlando Florida , we have Affiliate in all the majors Cities in all 50 StatesWe provide security services NATIONWIDE. Contact us first the best price and quality services. We provide uniformed security guard services for commercial, industrial as well as private and governmental clientele. We are dedicated to providing distinguished service that you can depend on. Our offices are staffed around the clock with customer service representatives for your convenience. Our customer service representatives are not salespeople; they are security managers assigned to manage our client's accounts. Our focus is on training and selecting the best candidates for your company. ABS provides our clients with certified, trained and bonded security guards. Each security professional has been screened and handpicked by our management team. Our professional staff consists of current and former law enforcement officers, correction officers and highly trained security guards.
MANAGEMENT
ABS Management have over 35 years collective experience in managing security business.
SUPERVISORS
The majority of ABS 's supervisory personnel are required to possess a minimum of 5 years of law enforcement experience. Our supervisors are charged with scheduling, assigning security posts and acting as liaison between our board of directors and our clients. Supervisory personnel are accessible to you 24 hours every day in order to maintain quality assurance and customer service on behalf of ABS. Each supervisor must attend a monthly training seminar and obtain an ABS Certificate before managing a site.
OUR OFFICERS
Our uniformed security guards are outfitted with police-type uniforms. Our corporate general orders require that our personnel keep their uniforms pressed and clean at all times. Their shoes are polished; military-style and men are clean-shaven with neat haircuts. Our female officers are held to the same standard. We pride ourselves on the appearance of our personnel, as they are representing our agency in your facilities. Our security teams attend 40 hours of requisite training before securing a post.
SPECIALTIES
Officers are professional and second to none. Each Officer must complete required courses set forth by the Texas Department of Public Safety Private Security Commission. Officers must pass a rigorous background check, which consists of having their fingerprints checked and cleared by the FBI, as a requirement for employment. In addition, all of our Officers must undergo random drug screening throughout their active employment.
All Officers are equipped with electronic devices that are monitored 24hrs a day by field supervisors, and our administrative team. Each and every post is visited once or twice daily by the supervisors, to assure you receive the best service possible. All Officers are required to complete a detailed report at the end of their designated shift.We take pride and excellence in making safety our number one priority. We provide professional, sharp, distinctive uniformed armed and unarmed security guards.
We provide fully marked and loaded patrol cars to deter, combat, and prevent crimes and unwanted guests on property. We will go above and beyond to make sure that customer satisfaction is high.
We offer the best quality random patrol services in the Greater Houston area, and we always strive for excellence. We can provide temporary protection for your facility.
We offer packages that include security cameras through a well trusted camera surveillance company called Home tech Solutions. We provide security services to a wide range of clients, including commercial, residential, and industrial.
Supervisors check on guards every shift, every time to ensure quality security service with every job. We offer security guard services that are not only efficient and dependable but are highly customizable due to our ability to adapt to any circumstances. Whether your situation calls for uniformed security guards, vehicle patrols, or armed officers, we can meet your security needs. Our security experts are experienced veterans in the security industry, which sets us apart from the rest. They will work with you throughout the entire process to identify your needs and create a customized security plan. The security solutions we offer have raised the bar for our competitors. Our hiring process is advanced and extensive, giving the customer the advantage of getting the most qualified and suitable security guards. Our ongoing training program ensures that we are intent on achieving the highest level of excellence. We provide a multi-tier system of support, giving our valued customers around-the-clock access to our security experts. Our custom scheduling web apps and GPS-enabled mobile apps give us and our customers a technological advantage, as they sharpen our visibility and accountability. Our clients always come first. Our humble roots have grown us into a company that is not only large enough to support nationwide accounts, but a unique flexibility to accommodate each and every client. W e provide quality customer service from our best-in-class management team that goes the extra mile to meet any challenges with quick, flexible, and decisive resolution. Find peace of mind with our best-in-class security services.

"Thank You for your business. Your saftey is our business."
PP0# B20640
Office:
2435 N. Central Express Way,
12th Floor, Richardson, TX 75080

Cell: (214) 903-5369