Application Form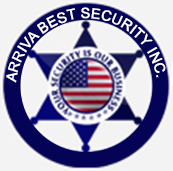 PPO B20640
ARRIVA BEST SECURITY, INC.
2435 N. Central Express Way,
12th Floor, Richardson, TX 75080
www.arrivabestsecurity.net

EMPLOYMENT APPLICATION
ARRIVA BEST SECURITY, INC. (ABS) is an Equal Opportunity Employer.
All applicants receive consideration for employment without regard to race, color, religion, sex, age, national origin, handicap, veteran, marital status or medical condition.
False statements on this application shall be enough ground for termination.